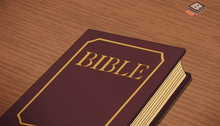 I'm here to help out on this wikipedia. I've been reading on this wiki for a few years and I finally decided to join.
I only type in the truth, because that's we're supposed to type.
If anyone needs help, I'll see what I can do.
I've gain the trust of the admins and I'm now one of them, I will keep watch over this wiki and continue to do my part.
All I ask for newcomers is to take time and patience in understanding our ways, I will do what I can to help.
I had a little trouble in understanding when I started out, but I choose to learn from my mistakes and it got me to where I'm and you can too, in fact, I believe anyone can if they have patience and understanding.
If you have an expansion request, you can always ask me.
I'm looking for good quality images for The New Scooby-Doo Mysteries. If you have any good solutions, please share with me. I made a forum for this reason.
My favorite pages
Community content is available under
CC-BY-SA
unless otherwise noted.