This article is about the toy company. For the construction toy, see LEGO.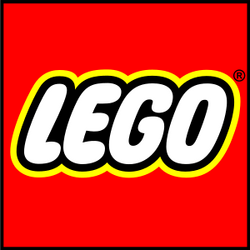 The LEGO Group is a family-owned company based in Billund, Denmark, and best known for the manufacture of LEGO brand toys.
The company was founded in 1932 by Ole Kirk Christiansen. The word Lego is derived from the Danish words "leg godt," meaning "play well." The word "lego" also means "I put together" in Latin, and "I connect" or "I tie" in Italian. In the first half of 2014, the Lego Group became the world's largest toy company by market value, surpassing Mattel.
On January 23, 2015, the Lego Group and Warner Bros. Consumer Products announced that they were manufacturing licensed products of Scooby-Doo, beginning at five sets and to be sold in stores from August the same year. In addition, Warner Bros. Animation will produce a 22-minute TV special, to be followed by a series of direct-to-video films by Warner Bros. Home Entertainment, in the years to come.[1]
Minifigures and building playsets
Main article(s): LEGO Scooby-Doo!
Direct-to-video films
TV specials
Online stop-motion shorts
Video games
Other
References
See also
External links