| | |
| --- | --- |
| Welcome to | |
A database for all official Scooby-Doo media and merchandise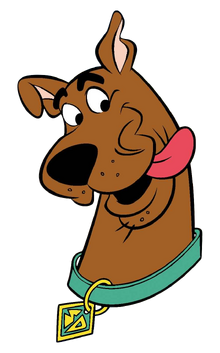 Scoobypedia is an encyclopedia on the hit television series Scooby-Doo which has been airing for over 50 years!
The show follows the iconic mystery solving detectives, known as Mystery Inc., as they set out to solve crime and unmask criminals, bent on revenge or committing criminal acts for their own personal gain.
Titular character, Scooby, is followed by his best pal Shaggy as both vie for Scooby Snacks on their adventures! Velma brings her extra intellect and initiative to them, setting out plans to catch criminals. Fred is the team's leader while Daphne is bold and full of personality.
We are the go-to encyclopedia on all-things Scooby-Doo and are currently editing over 15,503 articles - we need your help! Create an account, Contribute to articles, and discuss the show on the number 1 Scooby-Doo fansite!
Follow the adventures of the Mystery Inc. gang in the all-new Scooby-Doo movie, Scooby-Doo! The Sword and the Scoob
In the new movie, Mystery Inc. gets sent back in time to the days of Camelot, where they meet King Arthur and Merlin, and Shaggy accidentally releases Excalibur causing chaos in the land, leading to the gang to go on a rescue mission when Shaggy is kidnapped.
The movie is being released on DVD and digital on February 23, 2021.