| | |
| --- | --- |
| Welcome to | |
A database for all official Scooby-Doo media and merchandise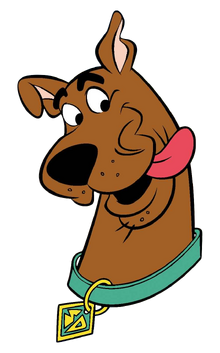 Scoobypedia is an encyclopedia on the hit television series Scooby-Doo which has been airing for over 50 years!
The show follows the iconic mystery solving detectives, known as Mystery Inc., as they set out in the Mystery Machine to solve crime and unmask criminals, bent on revenge or committing criminal acts for their own personal gain.
Titular character, Scooby, is accompanied by his best pal Shaggy as both vie for Scooby Snacks on their adventures! Velma brings her laser-focused intellect and initiative to collecting clues and solving mysteries. Fred is the team's leader who devises elaborate traps to catch the bad guys, while Daphne is bold and empathetic and keeps the Gang together.
We are the go-to encyclopedia on all-things Scooby-Doo and are currently editing over 16,476 articles - we need your help! Create an account, Contribute to articles, and discuss the show on the number 1 Scooby-Doo fansite!
Straight Outta Nowhere: Scooby-Doo! Meets Courage the Cowardly Dog
Follow the adventures of the Mystery Inc. gang in the all-new Scooby-Doo movie, Straight Outta Nowhere: Scooby-Doo! Meets Courage the Cowardly Dog.
In the new movie, Mystery Inc. find themselves stuck in the middle of Nowhere. Literally! There they meet Courage the Cowardly Dog and his owners, Muriel and Eustace Bagge. But terror stalks Nowhere in the form of giant cicadas. Can the Gang solve the mystery... or at least get everyone out alive?
The movie is being released on DVD and digital on September 14, 2021. The DVD includes a bonus of three classic Scooby-Doo episodes.