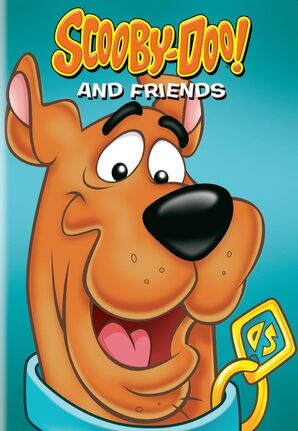 Scooby-Doo! and Friends is a DVD containing the first four episodes of What's New, Scooby-Doo?. It is a re-release of What's New, Scooby-Doo?: Volume 1 - Space Ape at the Cape, only without any special features. It was released on April 1, 2014 by Warner Home Video. It was previously in the UK on May 28, 2012, along with other collections like this with other Warner Bros. characters, including Tom and Jerry, Looney Tunes, Batman, Superman and Top Cat.
Product description
What's New Scooby-Doo? Volume 1
Scooby-Doo and the world's most famous meddling kids launch their crime-busting, spook-chasing exploits into the 21st century in these four fun-filled mystery adventures! When the contestants at a way-cool snowboarding contest are suspiciously sidelined, Scooby-Doo and the kids investigate - and discover a chilling fact that There's No Creature Like Snow Creature! Then there's dino-sized mystery afoot in Costa Rica when a fearsome Giganotosaurus jumps off a movie screen and goes on a rampage of 3-D Struction! Next, in Space Ape at the Cape, the gang tangles with an extra-scary extraterrestrial who's monkeying around with an important rocket launch. And there's a Big Scare in the Big Easy when the Mystery Inc. crew unearths spooky doing in a haunted New Orleans cemetery!
Episodes
Notes/trivia
External links
Community content is available under
CC-BY-SA
unless otherwise noted.