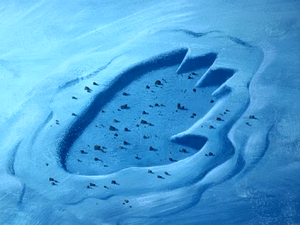 Sawdust is a by-product of cutting, grinding, sanding, or otherwise pulverizing wood with a saw or other tool.
Physical appearance
It is composed of fine particles of wood.
History
Scooby-Doo, Where Are You!
Season one
The gang found sawdust in the Snow Ghost's footprints, leading to a sawmill.[1]
The Scooby-Doo Show
Season two
The gang found a large pile sawdust on the floor of the Hatfield home after they returned from investigating at Spider Mountain.[2]
Scooby-Doo and Scrappy-Doo (first series)
The gang were at a woodcarving show in Haiti. They got covered in sawdust there.[3]
Appearances
References
External links