She-Hulk Trailer Dropped - The Loop
Play Sound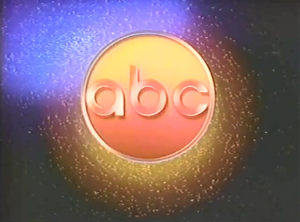 ABC is the second American channel to air Scooby-Doo, starting with The Scooby-Doo Show. Then president, Fred Silverman, had moved from CBS, which he commissioned two shows for, which aired from 1969 to 1973 (with reruns of the original show until 1975), and ordered a new series to be animated by Hanna-Barbera, with Joe Ruby and Ken Spears once again developing the show, like they did originally for Silverman at CBS. This time, however, they made another new show, as well, called Dynomutt, Dog Wonder; both shows were then combined to make The Scooby-Doo/Dynomutt Hour. This lasted one season, before both shows were separated. To capitalize on the block, episodes of Dynomutt guest-starred the main characters of Scooby-Doo. ABC then followed this with Scooby's All Star Laff-a-Lympics. In 1980, they put Scooby-Doo with Richie Rich, forming The Richie Rich/Scooby-Doo Show.
ABC is the longest channel to have aired new Scooby-Doo shows, from 1976 to 1991. They frequently attempted to renew interest by having Hanna-Barbera change the format and add new characters such as the infamous Scooby-Dum and Scrappy-Doo. At the time, Scrappy proved to be a hit, saving the series from cancellation. ABC then removed staple characters, such as Daphne Blake, Fred Jones, and Velma Dinkley, in order to focus more on Scrappy, with Scooby-Doo and Shaggy Rogers. In 1983, ABC and Hanna-Barbera brought back Daphne for a mystery format closer to its roots. In 1985, they aired The 13 Ghosts of Scooby-Doo, which had real monsters and a recurring plot, but no proper ending was done, due to cancellation, as the franchise wasn't burned out from the many changes made.
Tom Ruegger, who had been story editor and writer since 1983 (as well as associate producer in 1985), was hired to create A Pup Named Scooby-Doo, which he ran for its first season. Pup debuted in 1988 and continued until 1991.
TV series
Package shows
See also
External links